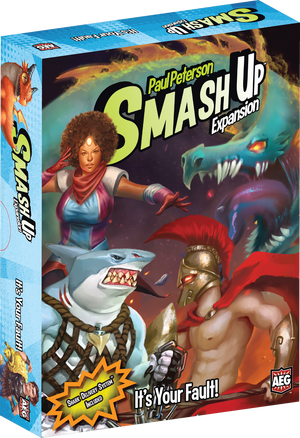 You've done it this time...

You've made one of the best Smash Up sets ever! We let the fans vote and determine new factions for Smash Up, and you came through with some awesomeness. All four factions in this box were the top of thousands of nominations, and then survived a bracket vote, all to get to you today!

Smash Up: It's Your Fault includes Sharks, who plan to make chum of their opponents. Also inside you'll find Superheroes, flying off the comics page to defeat enemies. You chose to bring the legends of Greek Myth to the table, and finally the imposing might and destructive power of Dragons!

Of course, we couldn't give you Sharks without providing a Shark Delivery System™.
- It's Your Fault! box description
It's Your Fault! is the 9th Smash Up set. It contains 5 new factions, 10 new bases, a rulebook, VP tokens and 5 dividers.
Combined with all previous sets, there are 42 factions and 84 bases, which make 861 possible pairs of factions.
This is the first set in which all the factions (actually four) were submitted by fans and then a popularity vote was used to select the factions of this set. AEG did it again for the Oops, You Did It Again set.
Cards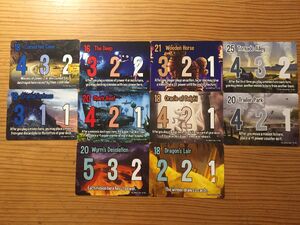 Tokens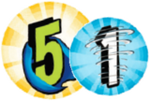 White 1 caught in a tornado / blue background
Green 5 with a cape / yellow background
Rules
Main article: Rules
The rulebook for this set can be found here.
This set made a few modifications to the rules relative to the previous rulebook in Smash Up: Munchkin:
This set also introduced the following clarifications:
Just like minion power, a base breakpoint can never be reduced below zero.
Trivia
The inclusion of the Tornados faction was a total surprise for the fans, as the product page and the contents indication on the box only mention 4 factions, 80 cards and 8 bases. Fans had to wait until they opened the box to find the surprise faction: Tornados. AEG had hinted to this faction with the mention "Shark Delivery System™ Included" printed on the box.
The name of the set is a reference to a contest held by AEG during which fans could submit faction ideas, and then vote for their favorite submissions. In the end, Sharks, Greek Myth (rather than Mythic Greeks), Superheroes and Dragons won. So the composition of this set is essentially our fault.
The original 32 nominees were[1]:

Cowboys
Witches
Mechs
Angels
Wrestlers
Toys
Sharks
Mummies
Knights
Samurai
Greek Myth
Luchadores
Kaiju
Elementals
Goblins
Jocks
Dragons
Giants
Lizardmen
Hipsters
Merfolk
Birds
Hackers
Genies
Superheroes
Hippies
Demons
Gangsters
Clowns
Chefs
Vikings
Druids

The top 16 nominees were

Cowboys
Mechs
Toys
Sharks
Knights
Greek Myth
Elementals
Goblins
Dragons
Lizardmen
Merfolk
Hackers
Superheroes
Gangsters
Clowns
Vikings

The top 8 nominees were

Cowboys
Sharks
Greek Myth
Elementals
Dragons
Hackers
Superheroes
Vikings

Among the 32 nominees:
In other languages
| Language | Name | Translation (if different) | Note |
| --- | --- | --- | --- |
| French | Vous l'aurez voulu ! | You asked for it! | |
| German | Die Unverzichtbaren | The Essentials | |
| Italian | È Colpa Vostra! & Big in Japan | | Also contains the Big in Japan set |
| Russian | Война без конечностей | War Without Limbs | The name sounds like "война бесконечности", which means "infinity war" |
| Spanish | ¡Es culpa vuestra! | | |
References