We're Getting Mutants in the MCU - The Loop
Play Sound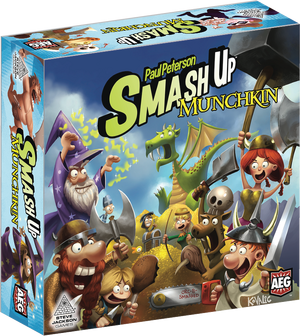 History records many great pairings. Death and taxes. Peanut butter and chocolate. Cats and cheeseburgers.

Now we've smashed up Munchkin with Smash Up!

Smash Up is the game where each player smashes two weird factions together and tries to crush all the others. The factions in this set are Munchkin races and classes: Orcs, Warriors, Halflings, Clerics, Dwarves, Elves, Thieves, and Mages! All the factions have different powers, and every team-up is different.

This set may be played by itself, but all the factions are fully compatible with your existing Smash Up sets. There are also brand-new card types. Monsters lurk around the bases, and Treasures give you new rewards when you smash a base!

- Eight entirely new decks!

- New Monster and Treasure cards!

- Amazing new Munchkin art drawn by John Kovalic and painted by Francisco Rico Torres and Gong Studios!
- Smash Up: Munchkin box description
Smash Up: Munchkin is the 8th Smash Up set. It contains 8 new factions, 16 new bases, a treasure deck, a monster deck, a rulebook, VP tokens, 10 dividers (for each of its faction, monster and treasure decks) and a storage tray. This set is playable with 4 players without any other Smash Up set.
Combined with all previous sets, there are 37 factions, which make 666 (oh no!) possible pairs of factions.
This set introduces Monsters and Treasures.
Cards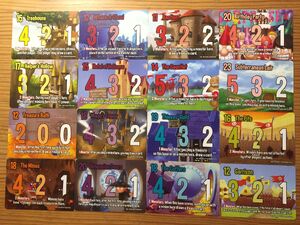 Tokens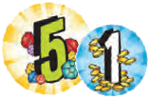 White 1 surrounded by coins / blue background
Green 5 surrounded by gems / yellow background
Rules
Main article: Rules
The rulebook for this set can be found here.
This set made a few modifications to the rules relative to the previous rulebook in Pretty Pretty Smash Up:
This set also made the following minor changes:
The third-place winner of a base now has a name: third place. Previously, only the winner and runner up were named.
This set also introduced the following clarifications:
The tokens are used both as Victory Points and as +1 power counters.
In other languages
| Language | Name |
| --- | --- |
| French | Smash Up : Munchkin |
| German | Smash Up - Munchkin |
| Russian | Замес. Манчкин |
| Spanish | Smash Up : Munchkin |