This page is about the pack. For the faction of the same name, see Smash Up All Stars.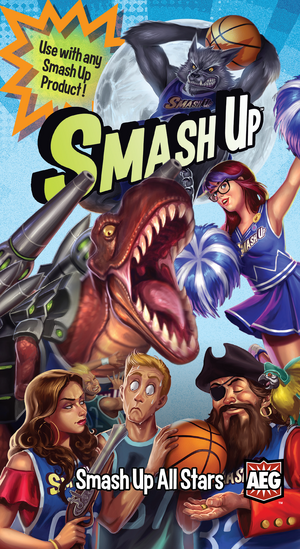 These booster pack style packs contain an all-new Smash Up faction made up of the best of the best of Smash Up! Give these out to anyone who attends your Smash Up event, enjoys a Smash Up demonstration at your store, or in any other method you prefer.
- All Stars Event Kit insert
Smash Up All Stars was a Smash Up pack that was released as part of the All Stars Event Kit. It contained the Smash Up All Stars faction, 2 bases and a divider.
While the pack itself is no longer available, the Smash Up All Stars faction, their two bases and their divider is available in The Bigger Geekier Box.
Cards
Factions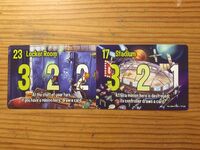 Bases
Trivia
There's an art depicting a Saucy Wench holding a basketball player at gunpoint and forcing him to hand over a basketball to Pirate King that can be seen on the pack. That art isn't used on any of the Smash Up All Stars cards.
In other languages
| Language | Name |
| --- | --- |
| German | All Stars |
References